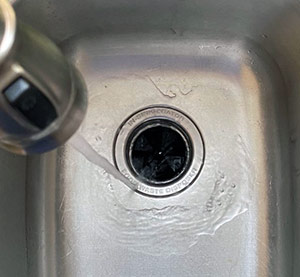 Dealing with a clogged drain on your own can be a real headache. Whether it's in the kitchen sink, bathroom sink, tub or shower, we know the frustration a slow or clogged drain can cause. Relax and let the pros at Montco-Rooter help! Our plumbers have the equipment and experience to eliminate clogs so your drain issues will soon be a thing of the past.
If you are currently experiencing a slow or completely clogged drain, allow us to provide fast relief. Our friendly and licensed experts are ready to help 24 hours a day. From small clogs to large blockages, we'll be able to determine the cause of your issue and provide an effective solution to ensure your drains are back to working as they were meant to.
Schedule your appointment now!
Call us at (484) 521-2500 or
Schedule Online
Common Causes of Clogged Drains
The issue can be sudden, but it can also be a slow buildup over time. A minor inconvenience can eventually turn into a significant problem if neglected. Some of the common culprits we see for clogged drains include:
Hair - In bathroom drains, hair is a common cause of issues in sink, tub and shower drains.
Food scraps - In kitchen drains, food waste is often the reason for a slow or clogged drain. Whether you have a garbage disposal or not, food waste shouldn't be going down the drain in your kitchen sink. Instead it should be discarded in the trash, or better yet, utilized in a compost pile.
Flushable wipes, excess toilet paper, paper towels - despite their name, flushable wipes can cause issues and shouldn't be flushed down the toilet. Excessive amounts of toilet paper can cause stoppages in your drainage system as well. And paper towels should never be flushed.
Feminine hygiene products - these should never be discarded in toilets as they are not biodegradable and can easily clog up your drains.
Tree roots - some blockages are deep down in the pipes due to tree roots finding their way into small cracks. A video inspection of your home's plumbing system can determine if tree roots are invading your pipes and causing issues.
No matter what is causing problems for your drain, our plumbing experts will pinpoint the issue and make sure it's resolved promptly and correctly.