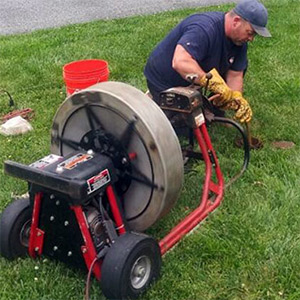 Dealing with sewer line issues can be a messy and unpleasant experience. If you're experiencing slow drains, foul odors, gurgling sounds, or sewage backups, it's crucial to address these problems promptly. At Montco-Rooter, we offer professional sewer line repair services to restore the functionality and integrity of your sewer system.
Our team of highly skilled plumbers is equipped with the expertise and advanced tools necessary to diagnose and repair sewer line issues effectively. We understand that each sewer line problem is unique, which is why we employ a variety of cutting-edge techniques to determine the exact cause of the issue. From video camera inspections that allow us to visually inspect the interior of your sewer line to hydro jetting that clears obstructions and removes buildup, we use the most efficient methods to identify and resolve the problem.
Contact our professional team today for reliable and efficient sewer line repairs. We are dedicated to providing exceptional service, ensuring that your sewer system is restored to proper working order.